18 Amazing Before And After Weight Loss Face Pictures
Do you ever find yourself scrolling through social media and stumbling upon those jaw-dropping before and after weight loss face pictures? You know the ones, where someone's face goes from looking like a marshmallow to a chiseled masterpiece?
Well, these pictures have become increasingly popular in recent years, and for good reason! They're a great way to visually track someone's weight loss journey and celebrate their success.
Losing weight isn't just about fitting into smaller clothes, it can also have a huge impact on the face. Shedding those extra pounds can result in a more defined jawline, a reduction in facial fat, and even an improvement in skin texture and complexion. So, it's no surprise that people are eager to share their before and after weight loss face pictures with the world.
While it's important to remember that weight loss isn't all about looks, these pictures can be a fantastic motivator for anyone looking to make positive changes in their lives.
Also recommended: How To Do A Salt Water Flush – Essential Tips
Face Change After Weight Loss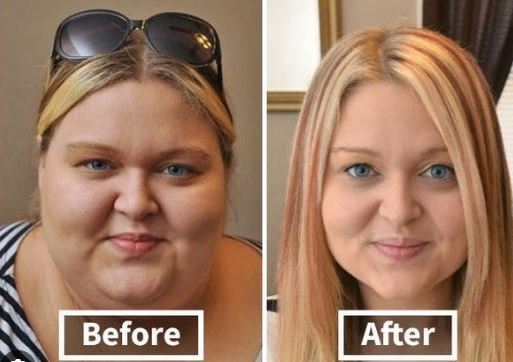 The slides below show even more of the amazing transformations that can occur in a person's face after significant weight loss.
As you watch the video, keep an eye out for the common changes that occur in the face after weight loss. You might notice a more defined jawline, a slimmer chin, and cheekbones that pop like never before. Plus, with less fat stored in the face, the eyes can appear larger and more vibrant, making for a truly stunning transformation.