Delectable Zucchini And Oat Sausages
Looking for a delicious, plant-based sausage that comes together in a snap? These zucchini and oat sausages are a game-changer! Not only are they incredibly simple to throw together, but they are also nutritious, protein-packed, and downright tasty.
With just a few basic ingredients like zucchini, oats, cheese, and eggs, you can create a mouthwatering meatless sausage in no time. The best part? These sausages are so versatile – eat them on their own, add them to pasta, tacos, sandwiches…the possibilities are endless!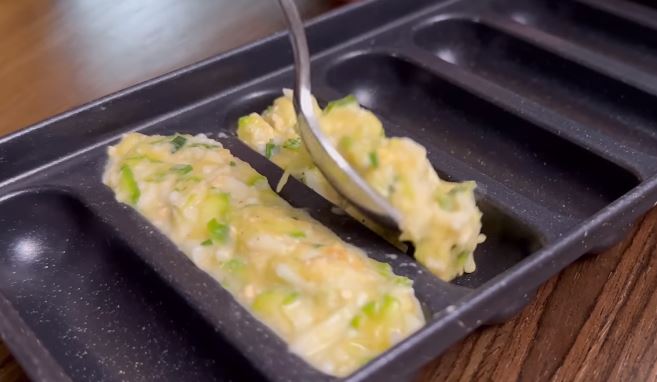 I love how the grated zucchini gives the sausages a wonderful texture while keeping them nice and moist. And the combo of oats, cheese, and eggs binds everything together while also pumping up the protein factor. Just a few spices are all it takes to round out the flavors.
Whether you're vegetarian, vegan, or just looking to add more plant-based meals into your routine, these sausages are an easy and delicious option. Their mildly savory flavor satisfies comfort food cravings in a much healthier way. And with only about 150-200 calories per serving, you can feel good enjoying these sausages as part of a balanced diet.
So give these nutritious and protein-packed zucchini oat sausages a try – they're a fantastic anytime meal or snack that comes together in a snap!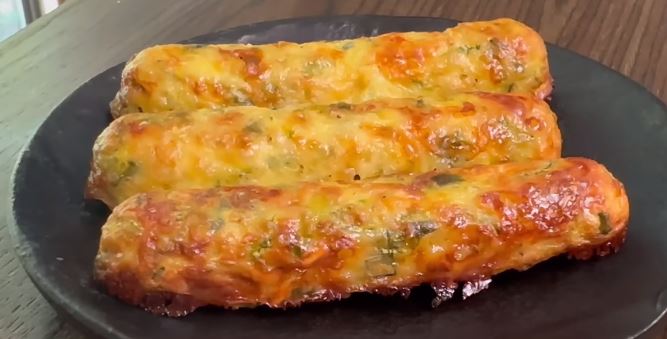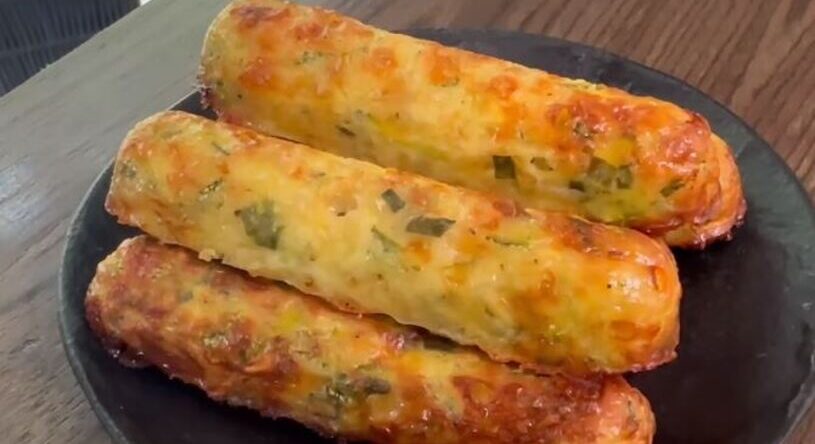 Delectable Zucchini And Oat Sausages
Easy and moorish zucchini and oat sausages that will please everyone, ready in minutes and oh so versitile
Equipment
1 Baking tray

1 Grater

Oven
Ingredients
1

large

Zucchini

1

tbsp

Salt

4

tbsp

Oatmeal

100

g

Cheese

2

Eggs

1

tbsp

Pepper

2

tbsp

Chives
Instructions
Preheat your oven to 180°C (360°F).

Grate the zucchini and place it in a bowl. Sprinkle some salt over the grated zucchini and let it sit for about 10 minutes. This helps to draw out excess moisture from the zucchini.

After 10 minutes, squeeze the grated zucchini to remove as much

water

as possible. You can use a clean cloth or paper towels to do this.

In a mixing bowl, combine the squeezed zucchini, oatmeal, cheese, eggs, pepper, and chopped chives. Mix everything well until all the ingredients are evenly distributed.

Grease a baking dish and pour the zucchini mixture into it. Smooth out the top with a spoon or spatula.

Bake in the preheated oven for about 20 minutes or until the top is golden brown and the bake is set.

Once the bake is done, let it cool for a few minutes before slicing and serving