3-Day Pineapple Diet – Supercharge Your Detox
When you gaze upon a juicy pineapple, what comes to mind? Tropical drinks on the beach? a Hawaiian pizza? How about weight loss? If you haven't considered pineapples as a weight loss tool, then you're missing out.
Used the right way, this sunshine fruit can be a weight loss wonder. Here we've put together a simple 3-day pineapple diet meal plan to help you shed up to 10 pounds fast. It's the perfect pre-event or 'skinny jeans feeling tight' strategy.
If this diet sounds somewhat familiar to you, that's because it's been around for a while. However, in the classic pineapple diet pineapple was the only item on the menu. Our version keeps the effectiveness but with variety so your tastebuds don't feel frazzled afterwards.
Ready to find out more? Here we'll give you all the details along with a menu.
Benefits of eating pineapple for weight loss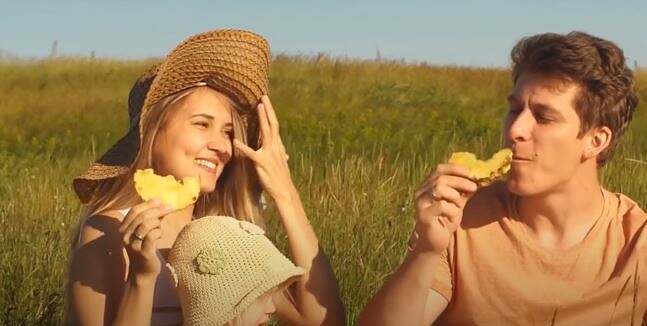 There are substantial benefits to eating pineapple for weight loss. Considered a diuretic food, pineapples aid in flushing excess water from the body.
They are also high in both soluble and insoluble fiber, with about 2.3 grams of fiber per 100 grams. Fiber keeps you feeling full and satisfied for longer periods of time after eating. When you stay filled up from meals and snacks, you're less likely to snack on empty calories or sugary treats throughout the day.
By keeping your calorie intake in check and curbing cravings thanks to fiber, pineapples can help promote gradual, sustainable weight loss.
Plus, fiber stabilizes blood sugar levels. This prevents energy crashes and spikes in hunger – two threats to any healthy eating plan.
Pineapple anti-obesity effects
The potential anti-obesity effects of pineapples were investigated in studies published in the "Journal of Medicinal Food" in 2019. In comparison to the placebo group, people who took pineapple extract had significant reductions in body weight, body mass index (BMI), and a smaller waist circumference.
In animal studies, when obese rats were fed pineapple juice, the high-fat levels in their livers and blood went back to almost normal.
Reduces inflammation
Bromelain and other enzymes in pineapple are very effective in reducing inflammation. This is important because Inflammation, particularly chronic inflammation, can severely impair the body's ability to process insulin (leading to more glucose in the body).
Inflammation also hinders the production of a vital hormone for appetite regulation called Leptin. So when you eat pineapples, inflammation is reduced, leading to better insulin levels and higher levels of the hormone Leptin.
Helps with digestion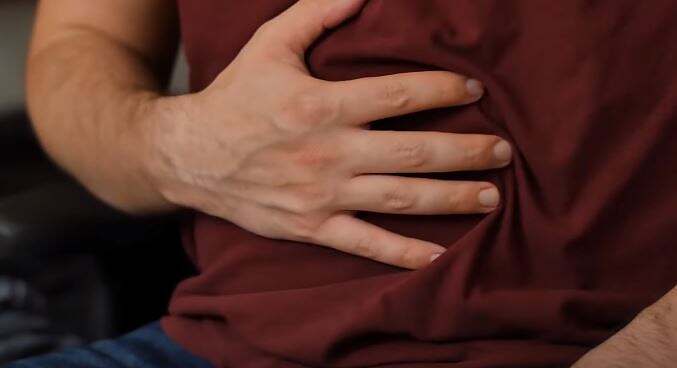 Aside from inflammation, the enzymes in pineapple also aid in digestion. Not only do they kill off harmful bacteria such as Escherichia coli, but they also help to digest proteins (which can be hard for your body to process).
A healthier digestion facilitates a faster metabolism, and once this is ramped up, then weight loss becomes a lot easier. So if you tend to bloat after meals, or feel stomach discomfort, reach for a slice of pineapple to soothe your tum.
High in manganese
Manganese plays a vital role in the regulation of blood sugar. Concentrated in the pancreas, manganese normalizes the production of insulin (which takes sugar out of the blood).
It suppresses your appetite and keeps you hydrated
Pineapple is high in antioxidants, fiber, and water, so it keeps you full and hydrated. When you keep your body hydrated, it suppresses your hunger and keeps you from bingeing.
This 3-day pineapple diet consists of incorporating this fruit into every meal of the day. It's the combination of pineapple and other low-calorie, high-protein foods that will help shed those pounds.
So let's get started.
Day 1:
What To Eat

Early morning: (7:45 am)


Start the day with 1 cup of apple cider vinegar and a little honey

Breakfast: (8:30 am)

A bowl of oats (porridge)
2 slices of Pineapple

Lunch (12.00 pm – 1.00 pm)

Grilled tuna served on a green salad dressed with salt, black pepper, and a spoonful of olive oil
2 slices of pineapple for dessert

Post Lunch (4.00 pm)



Dinner: (

6:00 pm 7:30 pm)

200g grilled chicken breast
Tomato and asparagus salad dressed with olive oil and vinegar
Finish the meal with 2 slices of pineapple.
Why This works
Beginning the day with apple cider vinegar and honey will detox your body and increase your metabolic rate.
The Pineapple and oatmeal are not only a tasty combo, but rich in dietary fiber which prevents fat absorption.
As for protein, tuna is an excellent source of good healthy fats, making it a light yet substantial dinner.
Substitutes
Apple cider vinegar >lemon
Oatmeal > Multigrain bread with peanut butter
Tuna > Mackerel or grilled tofu
Tomatoes > Spinach
Asparagus > French Beans
Chicken breast > Lean cuts of turkey or grilled mushroom
Day 2
What To Eat
Early morning (7:45 am)

Start the day with 1 cup of apple cider vinegar and a little honey

Breakfast: (8:30 am)

2 soaked almonds
2 slices of Pineapple
A 2-egg scrambled egg

Lunch (12.00 pm – 1.00 pm)

200g of diced grilled chicken on a green salad, seasoned with salt, lemon juice, black pepper, and a spoonful of olive oil
2 slices of pineapple for dessert

Post Lunch (4.00 pm)

1 cup of pineapple juice with a squeeze of lemon

Dinner: (

6:00 pm 7:30 pm)

A cream soup of purifying vegetables such as celery, tomato, and artichoke.
Finish the meal with 2 slices of pineapple.
Why this works
Almonds are a really good source of healthy fat and magnesium all of which help balance blood sugar
Eggs and chicken are both excellent sources of protein,
Artichokes and celery are choked full of essential vitamins and minerals such as folate, vitamin K, and magnesium. They are also high in fiber which helps with digestion
Substitutes
Almonds > walnuts
Scrambled eggs >1/2 mashed avocado
Chicken > mushroom or turkey
DAY 3:
What To Eat

Early morning: (7:45 am)

Start the day with 1 cup of green tea and a dash of lemon

Breakfast: (8:30 am)

1 mushroom omelet
1 cup of pineapple juice

Lunch (12.00 pm – 1.00 pm)

200g of Tuna in a lettuce wrap
2 slices of pineapple for dessert

Post Lunch (4.00 pm)

2 slices of pineapple with a squeeze of lemon

Dinner: (

6:00 pm 7:30 pm)

Stir-fried vegetables with chicken / or mushrooms
Finish the meal with 2 slices of pineapple.
Why this works
Green tea is packed full of antioxidants. Its also been found to fight hunger and reduce belly fat
Lemons gently cleanse the body while giving you a good boost in immune-supporting vitamin C
The Mushroom omelet and Tuna Lettuce wrap are great sources of protein and are low in carbohydrates
Vegetables have complex carbs, vitamins, fiber, and minerals
Substitutes
Green tea – Black coffee
Lemon juice – apple cider vinegar
Mushroom – Tofu
Eggs – Fat-free milk
Tuna – Sardines or 1 whole avocado
On The 3-day pineapple diet – do ✔
Drink as much water as possible daily
Practice mindful eating, make sure to thoroughly chew your food and appreciate its flavors. This can lead to healthier digestion preventing the urge to overeat
Do gentle exercises such as walking or stretching (all of which help with digestion and keep the circulation flowing well
Rest at least 8 hours a day
Season meals with salt and a minimum amount of olive oil

avoid sugar and sugary drinks as much as possible as these will impede your results
On The 3-day pineapple diet don't X
Practice high-intensity exercises or sports. This diet is about detoxing your body, so you will probably feel dips in energy, the last thing you need is vigorous exercise to deplete you further.
Neglect your water intake: While pineapples do contain water, you still need to ensure your body has adequate hydration. It's the water that you put into your body while detoxing that will help flush out toxins.

Extend the pineapple diet: This is a very low-calorie diet and is only intended to kick-start your weight loss. This is not a diet that should be followed beyond 3 days.
Pineapple nutritional information
You can consume pineapple in several ways, in natural, industrialized in the form of slices or pieces, but if you are going to start the pineapple diet, you should be aware of the nutritional information that this fruit has.
| Nutritional information | Quantity per 100 grams |
| --- | --- |
| calories | 50 |
| Total fat | 0.1g |
| Saturated fat | 0g |
| Polyunsaturated fats | 0g |
| Monounsaturated fats | 0g |
| Cholesterol | 0mg |
| Sodium | 1mg |
| Potassium | 109 mg |
| carbohydrates | 13 g |
| Dietary Fiber | 1.4g |
| Sugar | 10g |
| Proteins | 0.5 g |
| Vitamin A | 58 IU |
| Vitamin C | 47.8 mg |
| Calcium | 13mg |
| Iron | 0.3mg |
| Vitamin D | 0 UI |
| Vitamin B6 | 0.1mg |
| B12 vitamin | 0 µg |
| Magnesium | 12 mg |
Contradictions
People suffering from diabetes, high blood pressure, or kidney problems should avoid undergoing this diet.
Certain components of this fruit can interact with chemical substances in medications, increasing their side effects.
In this case, it is best to consult your doctor before starting
Since pineapples are rich in enzymes, you may notice tongue and mouth irritations.
Bottom line
If you're embarking on this 3-day pineapple diet then (if done correctly), you will see weight loss. But just be aware this isn't a magic bullet to end all your weight loss woes. Once you've lost the weight, you will need to stick to a healthy regime to keep the weight off.
If you do have more than a few pounds to lose, then I would encourage you to check out our article on the Keto diet. Here you'll find some valuable insights that can help you on your weight loss journey.